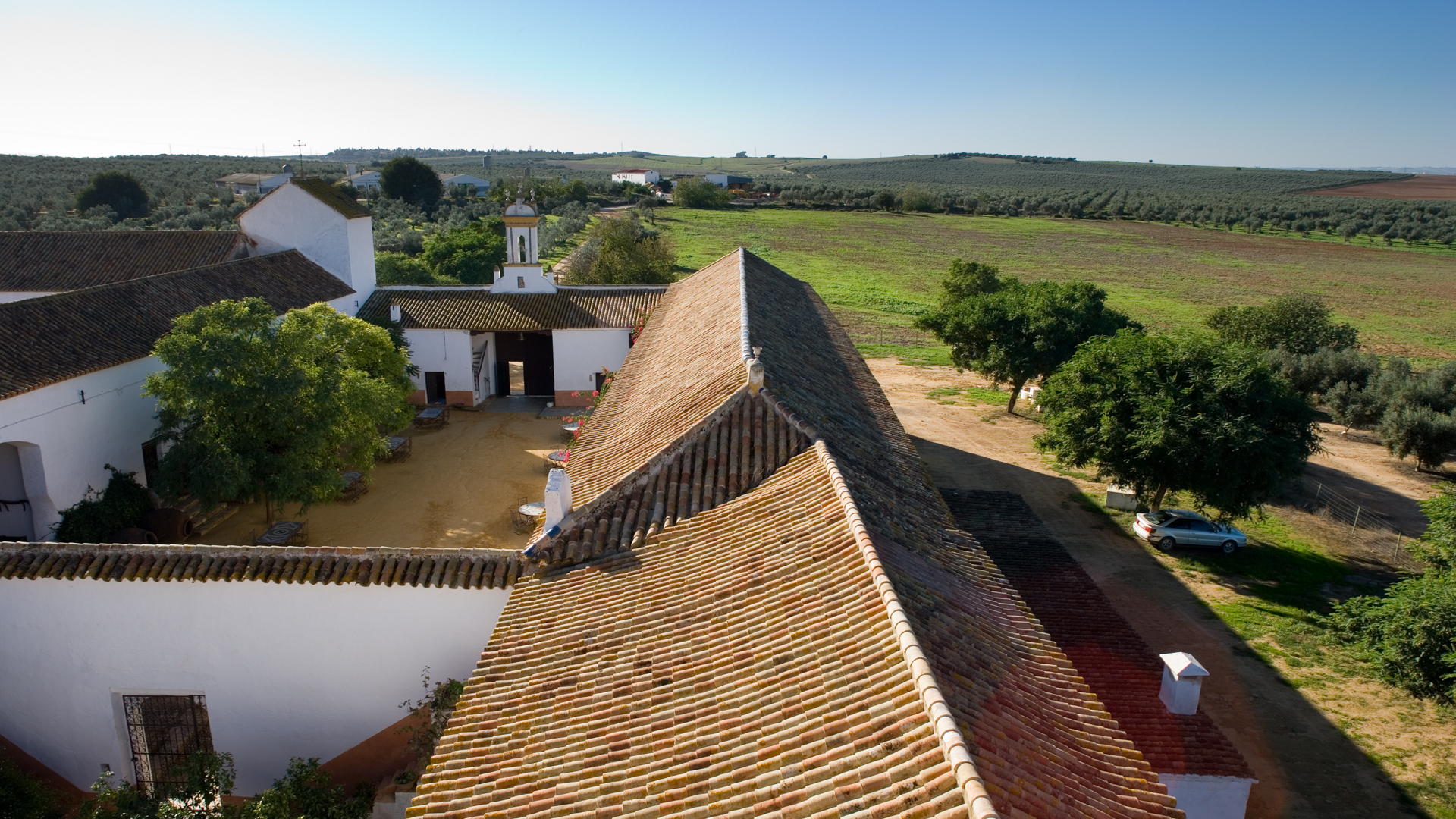 Sentid esta Hacienda-Convento del siglo XVI como vuestra casa
Sin exclusividad de cátering ni otros proveedores

Disponemos de once preciosas habitaciones para el descanso de vuestros invitados y una suite nupcial para vosotros
5 outdoor spaces, and 5 indoor spaces just for you ... For a single wedding a day. Imagine how many options you have ...
Entra y déjate llevar por su magia
GALLERY
Click on the Galleries to see their content ...
Something is wrong.

Instagram token error.
Nos avalan más de 20 años de experiencia en la organización de bodas y eventos
Estate
Estate
Hacienda Los Ángeles consists of five different spaces, in which Andalusian elegance and Arabic decoration are mixed. They maintain the original structures: wooden beams and large windows. Each room has a different capacity, the largest can accommodate up to 400 people at a banquet. The other spaces have capacities for 350, 220, 150, 200 and 125 people, respectively. Performing only one event per day.
Corporate events
Corporate events
Benefíciate of the great location that Hacienda Los Angeles offers you to organize an unforgettable event. The Hacienda offers great versatility: outdoor, indoor and semi-covered areas. This, together with the exclusivity of all the spaces for the day of the event, this exclusivity allows the organizers of the event to design an exterior, interior or mixed option.
Catering
Catering
We are the first ones interested in the success of your wedding and we know at first hand the assiduous catering to our facilities. Tell us your preferences ... We will know how to advise you. It is part of our work. We do not have exclusivity with any catering.
accommodation
accommodation
The Hacienda has eleven double rooms and a beautiful bridal suite where you can stay the night of your event, decorated with elements from Marrackech, fitted out and distributed throughout the hacienda, with large bathrooms ... A great touch to a great day .
Suppliers
Suppliers
Everything will take place in the space where you get married: music, decoration, catering, animation ... We advise you on the choice of people who are concerned about the success of your wedding. The success of the wedding is also our goal.
AVAILABILITY
Request information for a date, even if it is approximate ... We answer right away!
How far in advance should I reserve?
There is no answer to this question. Sometimes we reserve dates 18 months before, and sometimes only 6 months in advance. Yes it is true that on Saturdays you have to choose them at least 12-14 months in advance, and in those cases where there is a bridge (October, May) you must anticipate 18 months in advance.
We live outside of Seville, how can you help me?
Os facilitaremos desde la Hacienda información de alguno de los servicios que podáis necesitar. Para aquellos clientes requieren un servicio de coordinación integral, con citas previas con proveedores, pre-boda, alojamiento de invitados, traducción de menús, etc. disponemos del servicio de "Wedding Planner" para que no tengáis que preocuparos de nada, y podáis estar tranquilos hasta el día D.
In case of rain, do you have options for covered spaces?
As you can see in the Table of Capacities, Hacienda Los Ángeles has 5 interior spaces that guarantee you (up to 350 pax) to be able to do ceremony, snacks, lunch / dinner, and open bar in DIFFERENT indoor spaces.
How can I obtain more information?
You can send us an email from the occupation calendar, to the email address that appears in "Contact", call us on the mobile phone, or stop by to see us. Do it without commitment. We will be happy to assist you.
¿Qué caterings podemos contratar?
Puedes mandarnos un mail desde el formulario, a la dirección de correo que aparece en "Contacto", llamarnos al teléfono móvil, o pasar a vernos. Hazlo sin compromiso. Estaremos encantados de atenderos.
[[[["field1", "equal_to", "Coffee"]], [["show_fields", "field6"], ["hide_fields", "field1"]], "and"], [[["field6 "," not_equal_to "], [[" show_fields "," field3 "], [" hide_fields "," field6 "]]," or "], [[[" field1 "," equal_to "," Tea "] ], [["show_fields", "field7"], ["hide_fields", "field1"]], "and"], [[["field7", "not_equal_to"]], [["show_fields", "field8 "], [" hide_fields "," field7 "]]," and "], [[[" field8 "," not_equal_to "], [" field3 "," not_equal_to "]], [[" show_fields "," field11 , field10, field12 "], [" hide_fields "," field8, field3 "]," or "]]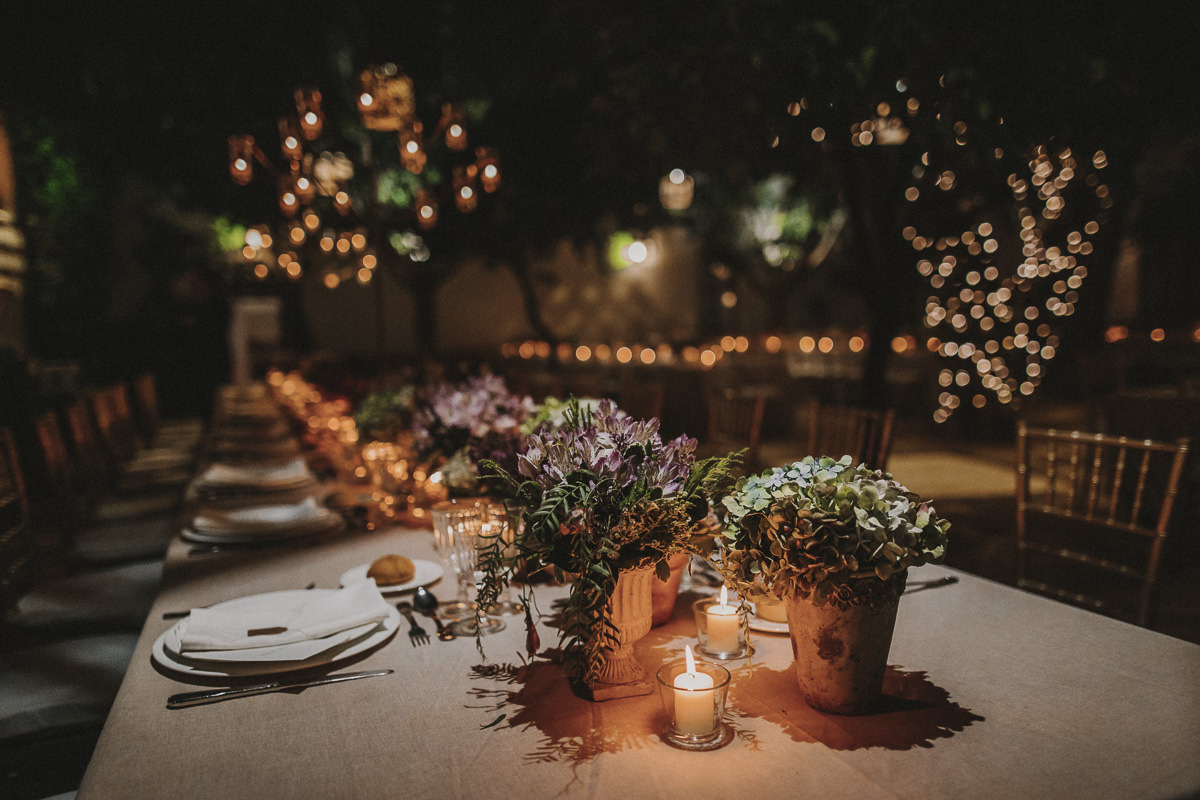 Deja que la magia surta efecto
Colores y textura como lienzo para las emociones
CAPABILITIES
5 outdoor spaces, and 5 indoor spaces just for you ... For a single wedding a day. Imagine how many options you have ...
HISTORY
So you do not forget that you are in a space with a lot to tell ...
Located in the municipality of Alcalá de Guadaira, 14 km from the center of the city of Seville (Spain), is this beautiful space of the most exquisite rural architecture. As important as its architecture is its history. The origin of the hacienda San Francisco Javier de los Ángeles dates back to the 13th century, here apparently, in this place known as the orchard of the Old Angels, King Femando III established his camp to undertake the conquest of Seville that culminated in 1248. Legend has it that the Holy King discovered here a virgin who protected him in your company.
This virgin, called of the angels until 1579, was thereafter known as the Virgin of the Kings, patron saint of Seville. As far as its most reliable history is concerned, Mercedes Gamero informs us of its different owners from the 16th to the 19th century. Among them, the Jesuit school of San Hermenegildo from Seville, to which he donated the hacienda at the beginning of the 17th century to his voucher Doña Inés de Ávila, for which reason it was also known as San Javier de los Ángeles. Perfectly documented is that the San Hermenegildo school expanded its already considerable extension to build one of the largest estates in the area.
Once the Company was expelled from Spain in 1767, the estate, like the rest of its temporalities, was put up for sale, acquiring it in 1770 for more than a million Marvedis, one of the greatest instigators of the anteassuistic controversy, Don Fernando de Silva and Álvarez de Toledo, XII Duke of Alba. At that time, Los Angeles had 400ha, and four oil mills stood out in its farmhouse. For centuries and until recent times he devoted himself to production of olive oil destined for the Spanish colonies. Its four mill-ships made it one of the most important haciendas in the region.
Click on the following link and Google Maps will open to guide you as a GPS navigator to our facilities.