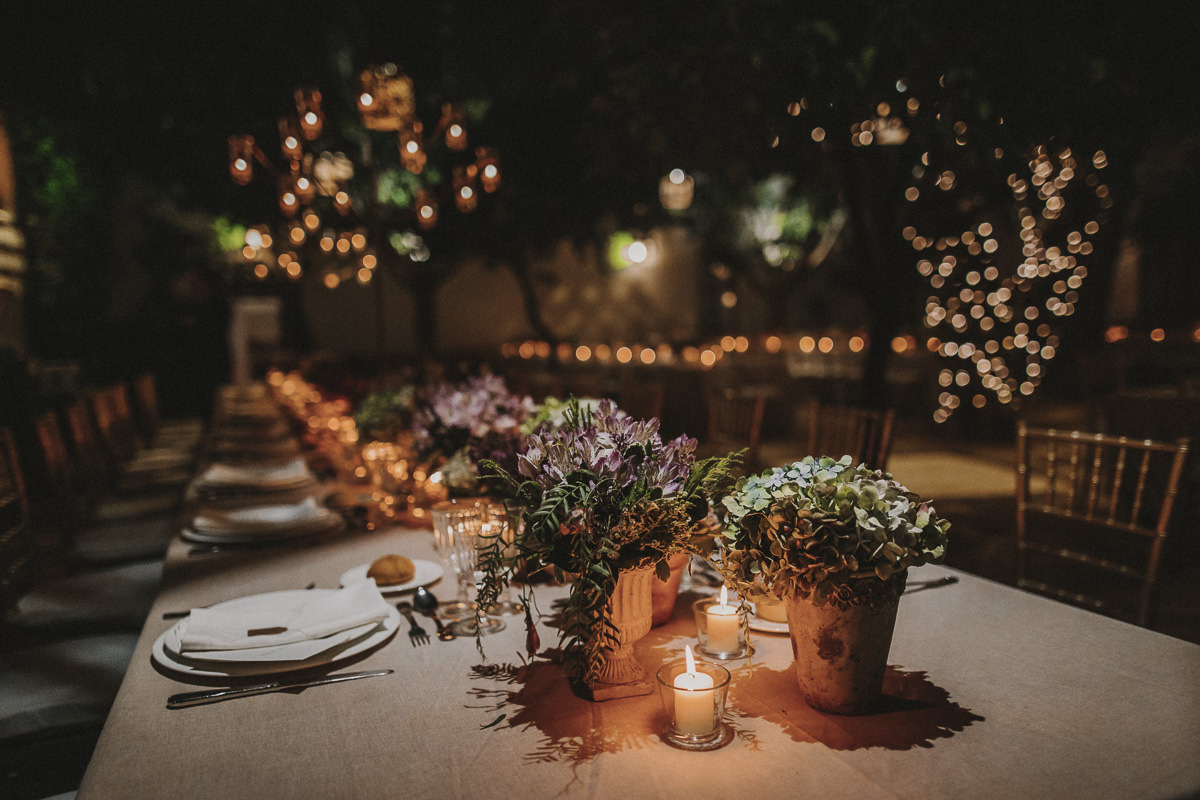 feel the farm
Let the magic take effect
Colors and texture as a canvas for emotions
5 halls and 4 large landscaped patios, all for a single wedding
The best way to prepare an event is to come to the Hacienda and feel the potential of its architecture. Below we describe the characteristics of the different spaces and if you press the "View in 3D" button for each space you can virtually walk around Hacienda los Ángeles.
So that you do not forget that you are in a space with a lot to tell…
Located in the municipality of Alcalá de Guadaira, 14 km from the center of the city of Seville (Spain), is this beautiful space with the most exquisite rural architecture. As important as its architecture is its history. The origin of the Hacienda San Francisco Javier de los Ángeles dates back to the 13th century. Apparently here, in this place known as the Huerta de los Ángeles Viejos, King Ferdinand III established his camp to undertake the conquest of Seville that culminated in 1248. Legend has it that the Holy King discovered a virgin here who protected him in his company.
This virgin, called of the angels until 1579, was from then on known as the Virgin of the Kings, the patron saint of Seville. As regards its most reliable history, Mercedes Gamero informs us of its different owners from the 16th to the 19th century. Among them, the Jesuit school of San Hermenegildo in Seville stands out, to which he donated the hacienda at the beginning of the 17th century to his patron Doña Inés de Ávila, for which it was also known as San Javier de los Ángeles. It is well documented that the Colegio de San Hermenegildo expanded its already considerable area to build one of the largest estates in the area.
Once the Company was expelled from Spain in 1767, the estate, like the rest of its temporalities, was put up for sale, acquiring it in 1770 for more than a million marvedíes one of the greatest instigators of the anti-Jesus controversy, Mr. Fernando de Silva and Álvarez de Toledo, XII Duke of Alba. At that time Los Angeles had 400ha, and four oil mills stood out in its hamlet. For centuries and until recent times it was dedicated to the production of olive oil destined for the Spanish colonies. Its four mill-sheds made it one of the most important haciendas in the region.
NOVELTY: Download the article published by Álvaro Recio Mir on the history of Hacienda Los Ángeles.